GeoGuessr
Imagine yourself being thrown out somewhere in the world. Your mission is to figure out where you are! GeoGuessr takes you from the most desolate roads in Australia to the busy, bustling streets of New York City.
During the late 2018 we felt we needed to update our logo. We didn't have any major changes in plan. Instead we wantet to fine tune the existing one. To make it become a little bit more balanced and welcoming.
New Logo (2018 - Present)
Explore the world
How well do you know the famous places that exists around the world?
Badges
Explore the world and collect our badges.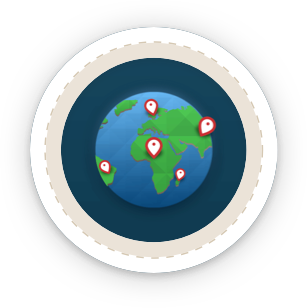 Beat other explorers
How do you compare against other PRO explorers